Sheena.Gardner@ssrc.msstate.edu
Dr. Sheena Gardner began her career at the SSRC as a graduate research assistant in the Wolfgang Frese Survey Research Laboratory. In 2008, she began working as a research associate, and upon completion of her Ph.D. in 2014, she completed a two-year postdoctoral fellowship. Over the past several years she has worked on several projects with her role generally involving varying levels of data collection, data management, and manuscript development.
She has worked with many state agencies and administrative databases that include the Mississippi Alcohol Safety Education Program (MASEP), the Department of Mental Health, the Juvenile Justice Research Consortium (with the Division of Public Safety Planning, the Office of Justice Programs), the Public Safety Data Laboratory (with the Office of Highway Safety, MS Department of Public Safety), and the Juvenile Detention Alternatives Initiative (JDAI) Detention Data Technical Assistance project (with the Attorney General's Office). In addition to working with state agencies in Mississippi, she has also worked with the University of Massachusetts Medical School as a consultant on the National Youth Screening & Assessment Project (NYSAP).
Ms. Tockie V. Hemphill serves as a project manager for evaluation. She is a graduate of Rust College with a Bachelor of Science in Sociology and a graduate of Mississippi State University with a Master of Science in Counselor Education, Rehabilitation. She is a 2nd year Ph.D. student at MSU in the Department of Food Science, Nutrition, and Health Promotion, concentrating on Functional Foods. She has received training in diverse health and life coaching, which has advanced her skills in evaluating cardiovascular health, diabetes, and cancer prevention and maintenance programs. In addition, she is a member of the Mississippi State Health Assessment and Improvement Committee (SHAIC), Social Determinants of Health Workgroup. Ms. Hemphill is a Charter Member of the Mississippi Thrive Early Childhood Development Coalition, serving on the Enhanced Pediatric Medical Home Services (EPMHS) Subcommittee, and continues to support early education programs throughout Mississippi. Her former career was in Student Affairs serving in leadership roles in career advising, counseling, disability accommodations, and Veteran services. She also has experience working for the Veteran Administration.
Ms. Hemphill has dedicated years to volunteering in nursing homes, acting as a surrogate family member. She has completed one year of training in Psychodrama, Sociometry, and Group Psychotherapy founded by J. L. Moreno, M.D. (1889-1974), taught by Dr. Daniella Simmons (https://www.psychodramacertification.org/). This training was significant to her success while volunteering in Independent Living facilities with the Memory program in which many Veterans resided.
Equally important to critical thinking skills are Ms. Hemphill's vision, purpose, and mission. Her vision is to become an expert in geroscience and translational research. Her purpose emanates from family values to serve. Ms. Hemphill's mission is to improve the health of communities, develop strategies to address social determinants of health, and alleviate age-related health disparities through education, research, and evaluation.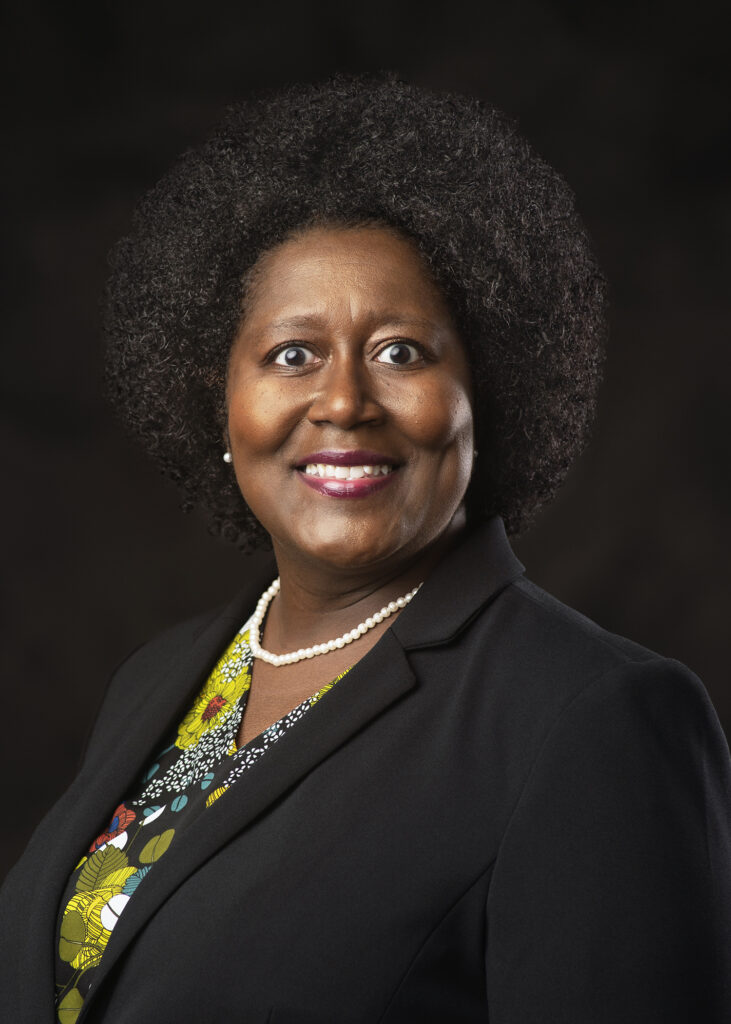 tockie.hemphill@ssrc.msstate.edu
connie.baird@ssrc.msstate.edu
Connie Baird-Thomas, Ph.D.
Dr. Connie Baird-Thomas is the Associate Director of the Social Science Center for Policy Studies and Director of the Mississippi Health Policy Research Center (MHPRC), Mississippi's only research center devoted to health policy issues. Through the MHPRC, health and health services data are provided to a number of stakeholders including state agencies, advocacy groups and political officials.
In the area of program evaluation, Dr. Baird-Thomas led the evaluation of a statewide effort to reduce health disparities among minorities. She also has served as the lead Investigator for the assessment of other statewide programs including the school nurse component of the Mississippi Tobacco Pilot Program and Mississippi's Drug Free Schools and Community Program. Other activities for which she was the lead investigator include, a feasibility assessment of implementing the Nurse-Family Partnership Program in Mississippi and the Evaluation of the Mississippi Disaster Case Management Pilot Program.
Dr. Baird-Thomas's research has been funded by the Mississippi Department of Public Safety Planning, the Mississippi State Department of Health and the Office of Rural Health Policy (HRSA). Her work has been published in the Journal of Adolescent Health, Sexually Transmitted Diseases, International Journal of Crime, Criminal Justice and the Law, and Criminal Justice and Behavior.
Dr. Angela Roberton is the Associate Director and Research Professor at the Social Science Research Center at Mississippi State University. 
Since 1994, Dr. Robertson has been conducting multi-site and longitudinal research on behavioral health issues among substance abusing and offender populations. The Mississippi Department of Public Safety and the National Institute on Drug Abuse (NIDA) has funded research on the prevalence of sexually transmitted infections and HIV risk behaviors among juvenile detainees, mental health treatment and social service needs of incarcerated youth, conditions of confinement in Mississippi juvenile detention facilities, and behavioral interventions to reduce drug use and HIV risk behaviors among juvenile offenders.
Dr. Robertson collaborates with state juvenile justice agencies to collect, analyze, and report information on juvenile crime and the processing of youth by the juvenile justice system. Her analyses and reports have been instrumental in assisting in monitoring compliance with federal Office of Juvenile Justice and Delinquency Prevention mandates. Dr. Robertson is also involved in a NIDA-funded collaborative research program with five other universities designed to implement evidence-based substance abuse and HIV prevention and treatment programs for youth involved in the juvenile justice system.
Before coming to Mississippi State University, Dr. Robertson worked in community mental health and substance abuse treatment for 16 years. She developed and directed the ARK, the first state funded residential substance abuse treatment program for adolescents in Mississippi.
angela.robertson@ssrc.msstate.edu
evaluation@ssrc.msstate.edu